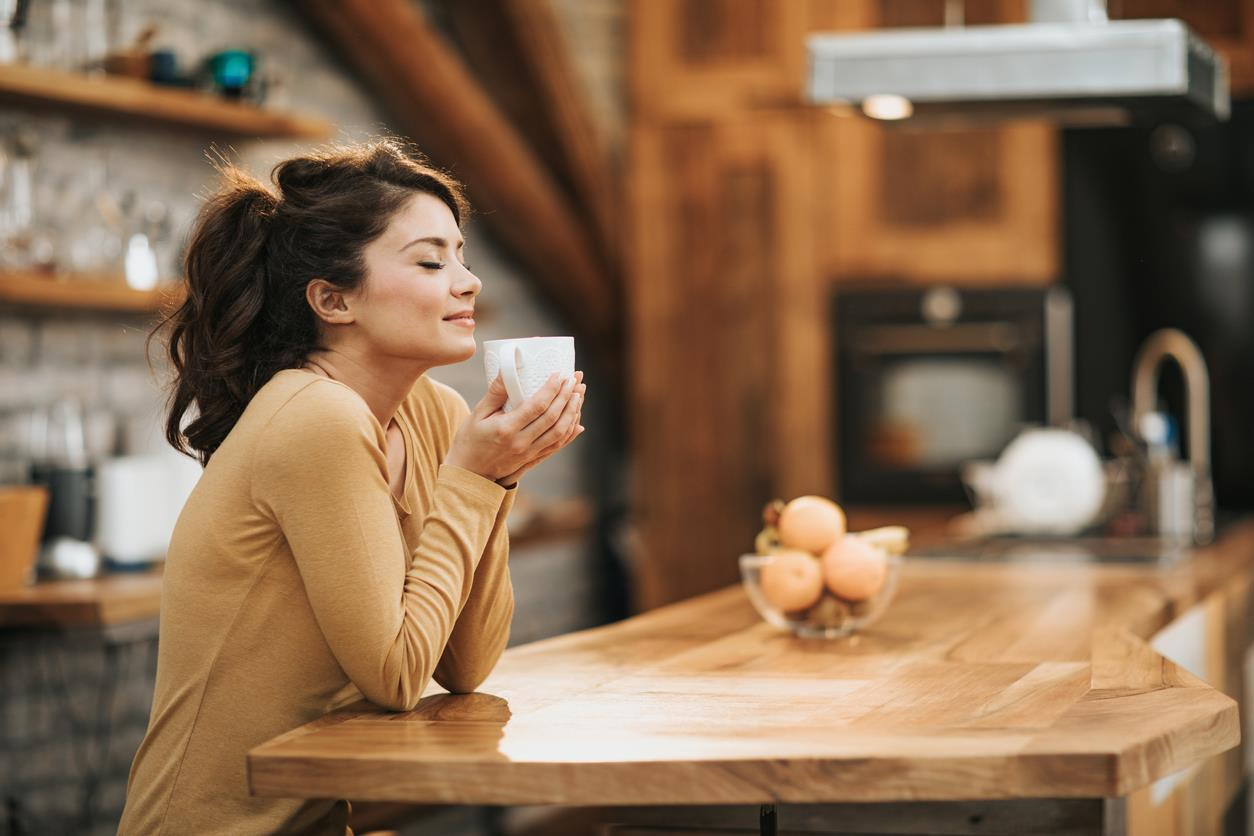 When it comes to your kitchen, the only scents present should be fresh flowers, a candle, or delicious food being made. However, kitchens have many potential sources of foul odours including dirty dishes, garbage cans, the garbage disposal, kitchen towels, and the refrigerator. Here are some tips for preventing and eliminating odours from your kitchen.
1. Simmer a Pot of Stovetop Potpourri
Stovetop potpourri is a natural and effective way to spread a nice fragrance throughout your kitchen. The fragrance will vary based on the ingredients you add to the potpourri mix. There are DIY recipes, and you can match the scent of the potpourri to the season.
2. Wash Dishes Immediately After Use
Leaving dirty dishes out on the table, counter, or sink in your kitchen can create foul odours. Instead of leaving them for later, commit to washing dishes immediately after use. This is easiest if you clean as you cook. For example, while dinner is in the oven, clean up the dishes you used for food prep that you no longer need so there is less mess afterward.
3. Take Out the Garbage and Deep Clean the Cans
The contents of your garbage and recycling cans may be stinking up your entire kitchen. Ensure that your garbage can is being regularly emptied and cleaned out. Cleaning out these cans includes more than just taking the contents to the curb. You should be regularly soaping up and wiping down the cans themselves.
4. Drop Half a Lemon in Your Garbage Disposal
Odours in the sink may be due to leftover food scraps in your garbage disposal. To help cancel out these smells, put half a lemon down your garbage disposal. The lemon will help to help remove leftover food scraps, while leaving your sink and garbage disposal with a lemony scent.
5. Use an Air Purifier to Eliminate Odours
In order to eliminate odours from your kitchen's air, use an air purifier. Air purifiers capture and eliminate odours, while distributing cleaner air into the space. TruSens offers a combination Air Purifier and Specialty Odour Filter, in order to defend against odours and reduce airborne volatile organic compounds (VOCs).
 6. Wash Kitchen Towels
Kitchen towels take a beating between absorbing odours, wiping away crumbs, and wiping up spills. These towels should be washed at least weekly in order to keep things in the kitchen clean and smelling nice.
7. Clean Out Your Refrigerator
Produce gone bad, forgotten leftovers, or spilled liquids are all possible causes of odors in your refrigerator. In order to keep your refrigerator smelling fresh and looking new, it's important to regularly deep clean it.
Follow our guide on cleaning out your refrigerator here.
Summary
Simmer a Pot of Stovetop Potpourri
Wash Dishes Immediately After Use
Take Out the Garbage and Deep Clean the Cans
Drop a Half a Lemon in Your Garbage Disposal
Use an Air Purifier to Eliminate Odours
Wash Any Kitchen Towels
Clean Out Your Refrigerator