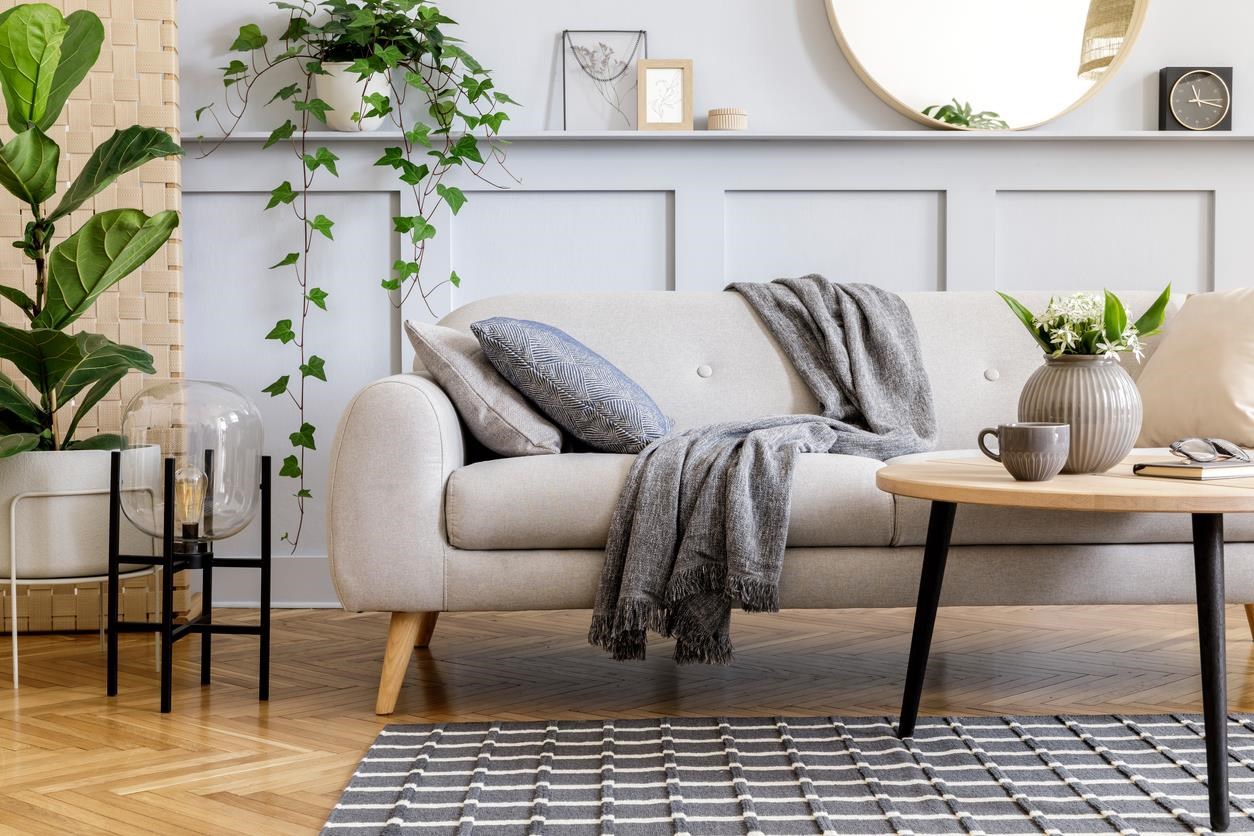 Many New Year's resolutions focus solely on what you can do to improve yourself, but what about the space around you? Your living space plays a role in your day-to-day life. For those who leave their home for majority of the day, how you start and end your day is somewhat dependent on the living space around you. For those who spend majority of their day in their home, it will play an even bigger role in your life.
1. Using an Air Purifier for Cleaner Indoor Air
A breath of cleaner air may mean different things to everyone, however, always positive. There are a variety of reasons to use an air purifier in your home. Air purifiers help to reduce airborne pollutants such as allergens, pet dander, and odors. If any of these are a concern, an air purifier will help to distribute cleaner air to your indoor space.
TruSens Air Purifiers and filters come in a variety of types to customize your needs. TruSens Specialty Filters come in Allergy & Flu, Pet, and Odor and are available in every size to fit your TruSens Air Purifier.
2. De-Clutter Spaces
De-cluttering spaces in your home will improve the look of the home while making it easier to keep it consistently clean. Less clutter means less places for dust to collect and less objects for you to clean the dust off.
There are two ways that you can get started on decluttering: take on the most cluttered space first, or start with cleaning the least cluttered spaces.  Either way, breaking down your living space into separate sections will make it less overwhelming to know where to start. Depending on the amount of clutter in your home, these spaces can be assigned times. For example, the kitchen can be assigned to the month of January.
3. Get Organized
Once you've removed clutter from your home, you'll have plenty of space to work with. Use this space to find methods of organize for the object left in the space. Create functional systems of organization that anyone living in the home can keep up with year-round.
4. Create a Routine Cleaning Schedule
Developing a set schedule for cleaning will help to keep up on any cleaning that needs to be done and prevent re-cleaning or not cleaning a space. If you have multiple people living in your home, a posted schedule and tracking will help to keep everyone on the same page.
Depending on your living situation, you can create two schedules: regular weekly cleaning, and a monthly or bi-weekly deep-cleaning schedule.
5. Increased Sustainability
Increasing the sustainability in your home may also save you money. These changes can be made in small steps, such as turning off the water or lights when not in use. Other steps towards increased sustainability may cost more up-front but save money in the long run. Examples of these long-term goals include purchasing reusable products like water bottles, towels, or makeup removing pads.
6. Invest in Home Security Systems
If you don't own one already, consider investing in a security system for your home. Investing in home security is an investment in your peace of mind when it comes to your home. Technological advances to home security systems have been made to know exactly what's happening at your home, at any time necessary. Security systems include features such as letting you know when a door has been opened or show you who is at your door through sensors and video feed. These security systems offer connectivity to your smart device, giving alerts to wherever you are.
7. Home Improvement Projects
Home improvement projects, whether big or small, can leave a big impact on your home. For many homeowners, there's always a new project to do. Start off the new year with knocking one off your to-do list.
8. Upgrade Your Décor
Do you have outdated décor in your home? Take the time to swamp out your current décor for new. New years often bring on new style trends. Read up on the latest style trends and spruce up your living space.
9. Fix Leaky Faucets and Running Toilets
The start to a new year is the perfect excuse to call a plumber to inspect or fix any leaky faucets or running toilets that you haven't gotten around to. These issues may seem small but can lead to a high water bill or cause major damage in your home.
10. Do a safety audit
Safety comes first in the comfort of your home. Similar to fixing any leaks around your home, a new year is also a perfect time to check each of the detectors and electrical pieces in your home. The detectors are no use in your home if not working properly and checking electrical pieces may help to prevent fire.
Summary
The time spent in your home is important. Take time to focus on what's going on at home in addition to what's going on with you personally this new year.
In summary, here are New Year's resolutions you can make for your home:
1. Using an Air Purifier for Cleaner Indoor Air
2. De-Clutter Spaces
3. Get Organized
4. Create a Routine Cleaning Schedule
5. Increased Sustainability
6. Invest in Home Security Systems
7. Home Improvement Projects
8. Upgrade Your Décor
9. Fix Leaky Faucets and Running Toilets
10. Do a safety audit