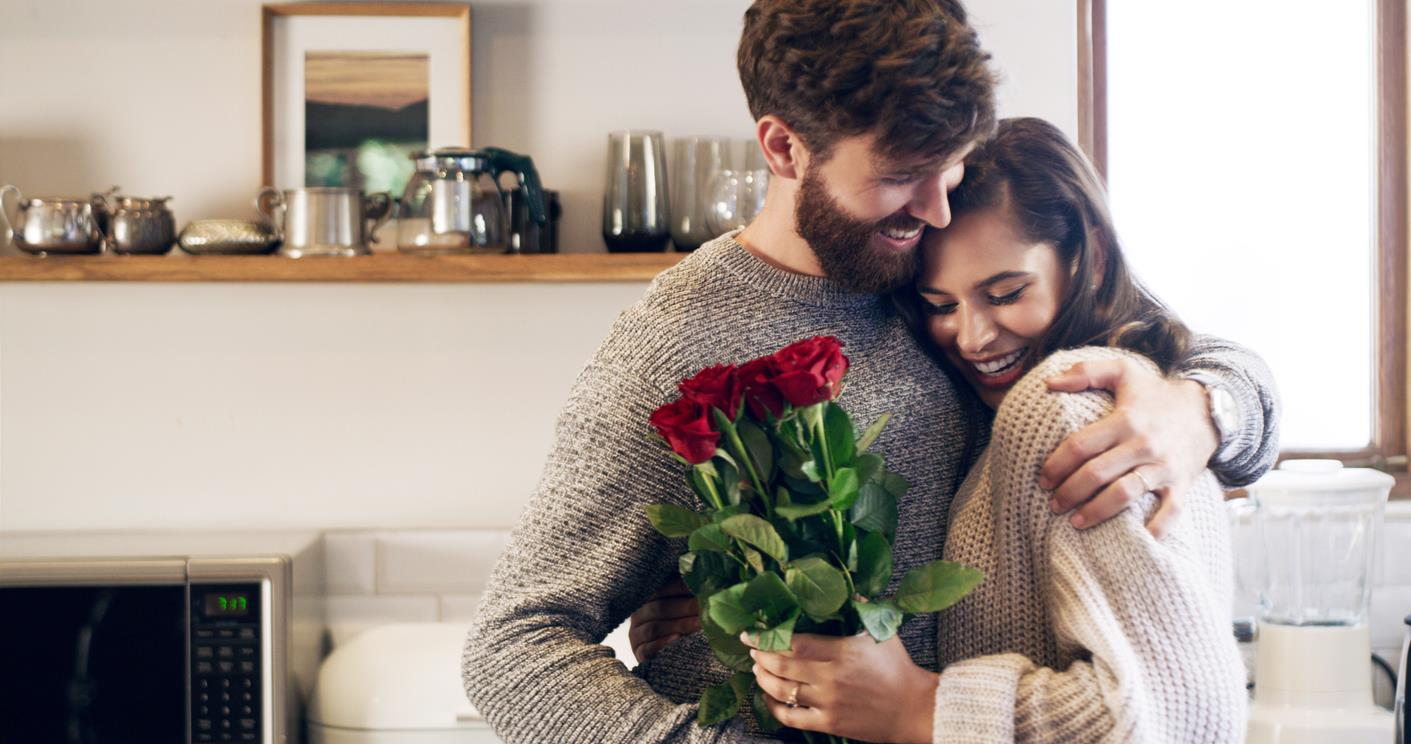 Valentine's Day looks different to every couple.  While some are spending it away from home or by going out to a nice dinner, some may prefer one-on-one time with their partner at home. Date night at home may seem boring, but it doesn't have to be. Below, we've listed ideas for your stay-at-home Valentine's Day date.
1. Have a Slumber Party
Have a slumber party on your family room floor. Set up blankets, pillows, dim the lights, and add a mattress, if you're not interested in sleeping on the floor. If you're up for going above and beyond, you can even build a fort together. Although you're still in your home, changing the sleeping arrangements and date location for the night may make it feel like more of a treat.
2. Watch Movies
When you think of watching a movie on Valentine's Day, it is typically a romantic or romantic comedy genre movie. While these are great choices for a holiday all about love, you can also choose to watch you and your partner's favorite genre, TV show, or movie series. Consider staying up all night to binge watch a series of movies!
3. Play Board Games or Video Games
It may not be often that you take the time to play a board game or video game with each other. Depending on your preference, there are plenty of games available to play. If you're looking for something new to play, go to the store or library to find a suitable game.
4. Stay Cozy by a Fire
Staying cozy by a fire is a relaxing and romantic way to spend your Valentine's Day. This can be done in different ways depending on the weather in your location. If it is cold outside, you can have a fire indoors in your fireplace. If it is warm outside, you can have a bonfire outside. Either way, you can use this fire to make s'mores to enjoy together.
5. Solve a Puzzle
Find your favorite puzzle or a new puzzle to do together with your partner. As mentioned with the game night idea, if you want to do a new puzzle for this night, go find and purchase one together you're both interested in!
6. Bake Treats
Valentine's Day is often full of treats, specifically chocolatey treats or baked goods. Choose a new or favorite treat to make together with your partner. The baking itself is a fun activity for you two to do, and then you both get to enjoy it!
7. Create Paintings
Gather some paper or canvas, paint, paint brushes, and other materials needed in order to have a fun painting night with your loved one. You can choose to surprise each other after you're finished painting or work collaboratively to make the paintings.
8. Provide an At-Home Spa
Skip the spa and get comfortable in your own home. You and your partner can take turns treating each other to the at-home spa. Depending on your ideal spa day, the options are endless. At-home spa options may include using a foot spa, face masks, scalp massagers, lotions, manicures or pedicures, and more.
9. Set Up A Picnic
Depending on the weather, you can set up your picnic either inside or outside. Grab your favorite blanket, drinks, and finger foods to set up your ideal picnic with your loved one. This is a great way to spend time together, talking, eating, and enjoying the day.
10. Order or Cook Your Favorite Meal
If you and your partner enjoy cooking, this may be your chance to make your favorite meal, especially if you haven't had it in a while. If you don't want to cook, order from your favorite restaurant to enjoy in the comfort of your home!
11. Enjoy Drinks
A date night with your significant other may involve having a drink or two. At home, you can choose whatever that drink may be. To make this an even more exciting experience, consider trying a new drink that piques both of your interests.
Air Purifiers: Making Cleaner Air Part of Your Date Night
Air Purifiers help to improve your indoor air quality, and your date night at home should be no exception. Take control over the air quality in your home using TruSens Air Purifiers. TruSens offers a range of Air Purifiers that help to reduce airborne pollutants such as allergens, pet dander, or odors from your indoor air.  
Summary
Have a Slumber Party
Watch Movies
Play Board Games or Video Games
Stay Cozy by a Fire
Solve a Puzzle
Bake Treats
Create Paintings
Provide an At-Home Spa
Set Up A Picnic
Order or Cook Your Favorite Meal
Enjoy Drinks