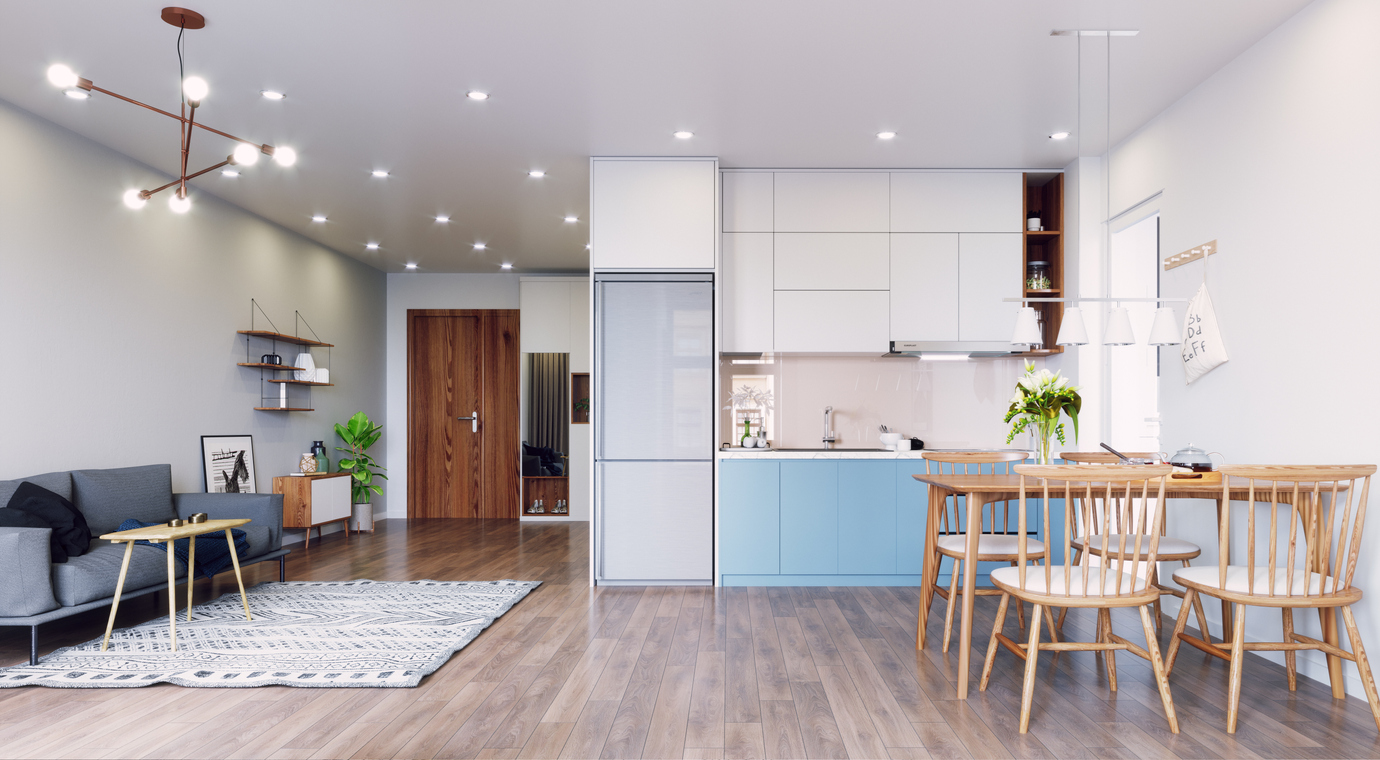 If you live in an apartment, you may not have much control over your indoor air. Other than being able to control the thermostat or whether a window is open or closed, an air purifier can be your best chance to take control of your apartment's air.
Uses for an Apartment Air Purifier
The benefit of using an air purifier in any indoor space is to reduce the indoor air pollutants and distribute cleaner air around it. In an apartment, air purifiers help to reduce odors, smoke, volatile organic compounds, mold, allergens, and pet dander, hair and odors, whether they come from your own apartment or your neighbors' apartment.
Choosing the Right Air Purifier and Filter for Your Apartment
Choosing the right air purifier for your apartment will depend on your apartment's size and why you're interested in purchasing an air purifier. As mentioned, there are several reasons you may want to consider using an air purifier in your apartment.
When choosing the air purifier to best suite your needs, consider the following:
Size. TruSens air purifiers come in multiple sizes in order to fit each room size. In order to determine the size air purifier that you need, you will need to determine which room and the room's size. TruSens Air Purifiers are designed to clean the air within a single room or space. Therefore, unless you live in a studio apartment that meets the recommended room size, one will not be sufficient for the entire apartment. However, all TruSens Air Purifiers come with a handle for easy room-to-room portability.
Model of Air Purifier. TruSens is always looking to further innovate and meet the needs of our customers. With this, we have multiple versions of the TruSens Air Purifier available.
Filters. Customize your air purification with the TruSens Specialty Filters. Specialty filters address specific indoor air quality needs of your apartment. These specialty filters include the Allergy & Flu Filter, Pet Filter, and Odor Filter.
Find information on all TruSens Air Purifiers and TruSens Specialty Filters.
Air Purifier Placement
Placement of the air purifier within your apartment is important to pay attention to, especially if you do not own more than one. According to the Environmental Protection Agency (EPA), users should "place portable air cleaners so that their clean air reaches the breathing zone of occupants as directly as possible, without obstruction from furnishings or addition to furnishings or addition of fine particles by common sources such as printers"
 The air purifier placement should also be determined by your needs. For example, if your main concern or reasoning to purchase an air purifier for your apartment is for smells within the kitchen, use it in the kitchen.