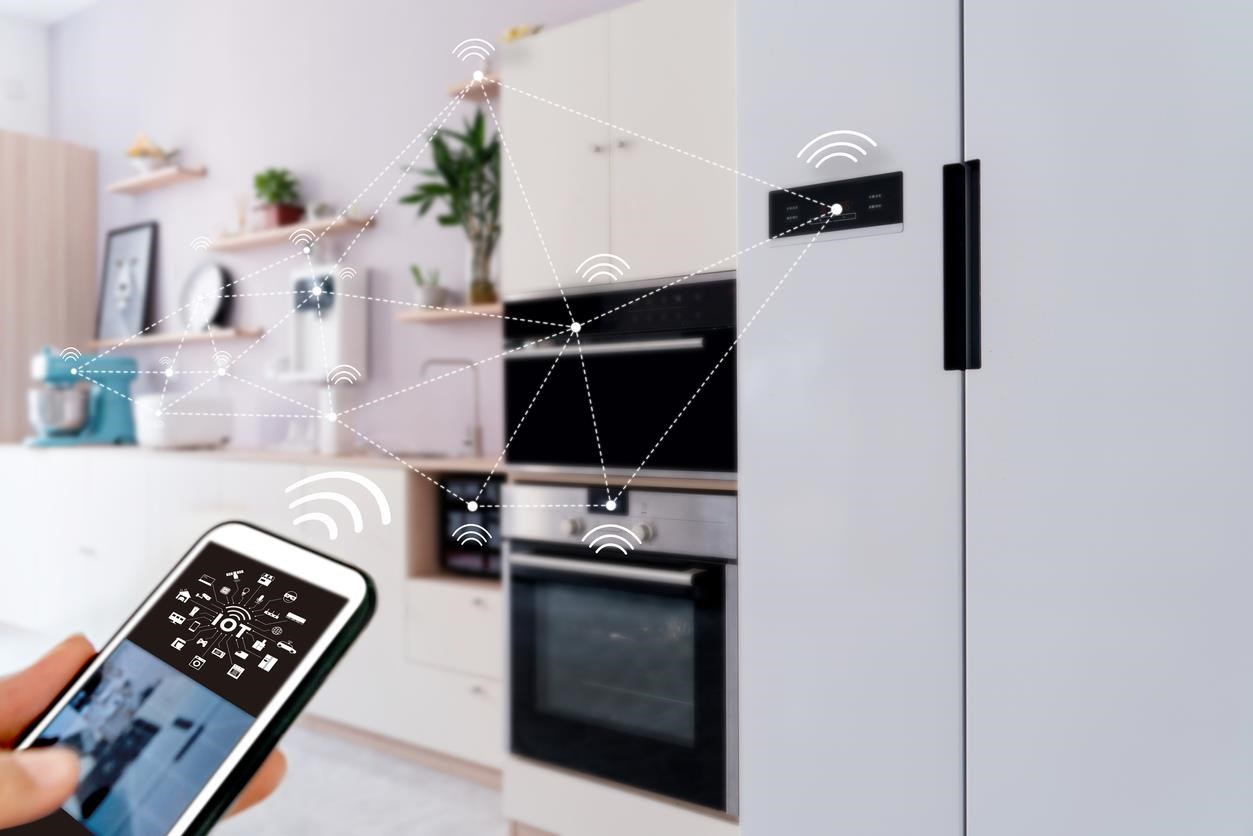 New technology constantly improves our lives. We don't always purchase all the available technology for ourselves, but we love receiving it as gifts. A tech gift is great for any occasion and there are all kinds of gifts available for varied interests and needs. Below, we've compiled a list of gifts by category: homeowners, fitness enthusiasts, self-care, and gardening/landscaping.
Home
Owning a home is a big responsibility, and homeowners face many challenges. In recent years, technology's reach has expanded, impacting many everyday household items. These technological advances help to make the average homeowner's life simpler. From lights that can be controlled without getting out of bed to robots that do chores, there's a tech gift for every homeowner.
Air Purifier
Air purifiers meet the needs of many types of homeowners. For homeowners that suffer from allergies, an air purifier helps to capture allergens such as dust, mold, and pollen. For homes with furry friends, air purifiers help to reduce pet dander, hair, and eliminate pet odors.
Additionally, there are airborne gases present in our homes from everyday cleaning products , and when we paint, or do other home improvements like installing new flooring or counters, we add paint fumes, and other volatile organic compounds (VOCs) that can pollute indoor air. Air purifiers can help to reduce certain airborne gases, VOCs, and odors from the air.
Specialty filters are available for each size air purifier TruSens offers. The TruSens specialty filters come in categories like: Allergy & Flu, Pet, and Odor. TruSens Air Purifiers are offered in both standard and smart models. TruSens Smart Air Purifiers are Wi-Fi® enabled and compatible with the TruSens App as well as Alexa device voice commands. Functions provide homeowners with the ability to control indoor air even when they are not home.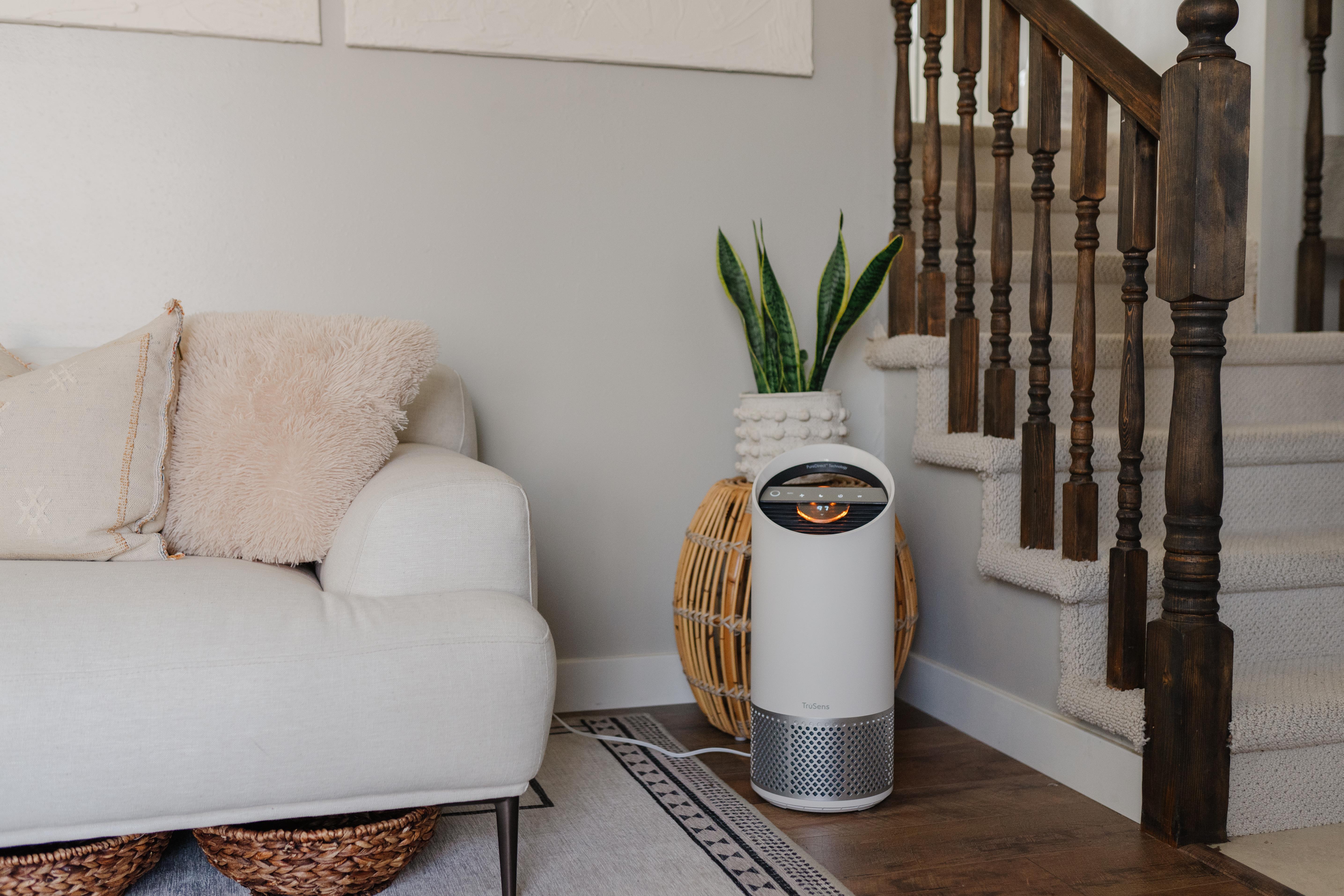 Smart Frame
Choosing the best pictures to put around the home can be a difficult task. Often, there are too many favorites from which to choose, and they are not always current. Thankfully, smart frames display multiple pictures, and they can be easily updated, without printing physical pictures. A digital picture frame is a great gift for anyone who appreciates surrounding themselves with photos of family and friends.
Robotic Vacuum Cleaner
A robotic vacuum cleaner is the gift that keeps on giving. Keeping a home clean is an endless, thankless task. Thankfully, some of the work can now be done by robots. The main, and most obvious, feature on a robotic vacuum is that it can vacuum the house by itself. It can also connect to another smart device like a smart phone. These vacuums can be put on a schedule for tasks including vacuuming, emptying out their own dust receptacles, and following customized cleaning maps created by the homeowner. Some can even mop the floor.
According to Engadget's article The best budget robot vacuums you can buy, "When looking for a cheap robo-vac, one of the first things you should consider is WIFI connectivity. While you may think that's a given on all smart home devices, it's not."
Smart Speaker
A smart speaker is a less expensive version of a personal assistant. While it can't walk the dog or put the kids to bed, it can help grocery shop, cook, send calendar notifications, and more. One of the features that stands out in every smart speaker is the capability to ask it questions just like a search engine. These questions include asking for the weather forecast, the definition of a word, or finding a recipe to cook for dinner. The speaker can also be used in the same way as a traditional speaker, playing a favorite playlist of songs or podcasts. These speakers can connect and control other smart devices, like smart lights, phones, or smart air purifiers.
Smart Plugs
The features on smart plugs help ease homeowners' minds in several situations. Leaving home and having that "Is-it-still-on" moment is never fun. Using a smart plug allows users to "unplug" anything without physically unplugging it. So, if a homeowner leaves the house and isn't sure a flat iron or television was turned off, it can be turned off through a smart plug.
Additionally, the scheduling feature on smart plugs lets users determine when they want the plug, and anything plugged into it, to be on or off. This is helpful for both everyday use and when no one is home. With a set schedule, users can tell the plugs to turn on or off around their daily routines. For example, the smart plug can be set to turn on a lamp at 7am, coinciding with the alarm clock. This is also useful for when the homeowner is on vacation. To make it appear like people are present to ward off intruders, lights, televisions, or other devices can be set to turn on and off per a schedule. Since the plugs are smart technology, they can connect to other smart devices to be controlled and monitored through a smart phone, laptop, or speaker.
When looking for a smart plug, consider the size and shape of the plug. According to Mashable, "Some of them are pretty bulky and may cover multiple outlets while only providing one socket."
Smart Lights
While the smart plug previously mentioned can control lights, it is limited to any lights that are plugged into smart plugs. Smart lights and light switches are also available and control the lights in the home directly. Both technologies have the capability to be controlled by a smart device through an app or voice control.
Video Doorbell
Video doorbells have grown in popularity in recent years. While their main purpose is to provide live video footage so homeowners can see who's at the door before opening it, its video capabilities have other benefits. With video doorbells, homeowners have caught funny moments, package stealers, and sneaky kids on video.
Video doorbells also provide two-way audio so homeowners can hear what's going on as well as speak to the people ringing the doorbells. Some are even "smart", providing face recognition.
Projector
Projectors improve any movie night, making homeowners feel like they're at a movie theater without leaving the comfort of their homes. Projectors are great for both indoor and outdoor movie watching, and a blank wall or a sheet can act as the movie screen.
Smart Television
Digital streaming is extremely popular, and smart televisions are more affordable than ever before. A smart television allows users to connect to the internet and log into their streaming services. The television is as easy to connect as any other smart device.
Kitchen
Technological advances have been made to almost every tool in the kitchen from the coffee maker to garbage can. This is why we have given the kitchen gadgets their own blog here.
Fitness
Fitness can be as simple as a walk outside, but a smart watch, wireless headphones, a fitness app, and a smart piece of equipment are also available and offer an endless supply of fitness coaching.
Smart Watch
A smart watch is the perfect gift for almost everyone. It can act as a stopwatch, get text messages, assist with fitness, track heartrate, as well as tell time. Smart watches have gained popularity in recent years creating more options than ever. Find which watch is best suited to pair the recipient's  phone and lifestyle before choosing the gift.
Wireless Headphones
Listening to music while on a run, weightlifting, or doing yoga is hard to do with pesky wires in the way. With wireless headphones, working out, doing housework or yardwork is easier without the worry of getting tangled in headphone wires.
Smart Scale
For the health and fitness-obsessed, there are smart scales that connect to smart devices to keep track of everything. Instead of keeping track of measurements manually, smart scales track and record history. Additionally, some let users set weight goals, and most connect to smart watches to track workouts and weigh-ins together.
Smart Mat
Ditch the old yoga mat and make room for smart mats. Smart mats connect to devices to give real-time feedback on the yoga practice. Ideal for any level yogi, the settings adjust to anyone's needs.
Adjustable Kettlebell or Dumbbell
Weightlifting is a popular activity that can be done from the comfort of home. Unfortunately, purchasing differently weighted kettlebells or dumbbells can get pricey and take up a lot of space. Instead, invest in an adjustable kettlebell or dumbbell. They have variations of weights ranging from small to large that attach to the bar or handle. Some adjustable kettlebells and dumbbells also offer a smart feature to track workouts.
Smart Jump Rope
Jump roping is a fun workout, but who wants to count jumps or watch a clock? Another great gift for a fitness enthusiast is a smart jump rope.  Smart jump ropes track jump count, calories burned, time elapsed, and more. Some ropes can even connect to smart phones, watches or fitness apps, to track workouts and progress.
Foam Roller
A roller is a commonly used post-workout tool for sore muscles. Typically, these rollers are completely manual. However, there are now rollers with added technology that will shake or pulse to help massage muscles even better than before. These rollers work efficiently to give trouble spots a deeper massage.
Bike, Treadmill, Stair Stepper, or Elliptical
While these workout machines have been available for many years, the technology they use is always improving. There are now bikes, treadmills, stair steppers, ellipticals, and more with smart features including internet connection for classes or smart phone connection to play music or video streaming.
The machines vary in price, so your gift-giving budget may limit you on machines and features.
Self-Care
Self-care is a wide, important area, and it means different things to different people. For some it may be makeup and skincare, and for others it is as simple as finding time to read a book. There are many tech products in this category to help prioritize self-care.  
Makeup Brush Cleaner
Cleaning brushes is an important part of any makeup guru's life, and it can be tedious. A makeup brush cleaner gives a helping hand so makeup tools stay clean and ready for use. This is not only for makeup lovers, but for those who use makeup and want to keep their brushes clean for the health of their skin.
Mini Fridge
No, not the mini fridge in a college dorm or a bar setting.  Many skincare products instruct users to store skincare and some makeup in a room temperature environment or cooler, and that can be a challenge in a steamy bathroom. For those who take their skincare seriously, they will appreciate this device to keep their products safe.
Light-up Mirror
Perfect for hair styling, applying makeup, and other skincare routines, a light-up mirror makes everything easier and more clear. Some also come with magnification, helping to see while grooming eyebrows, etc.
Neck and Back Massagers
Time huddled over a computer, exercising, and other physical activity can cause sore muscles, and a spa day can be a big splurge! Give the experience of an at-home massage with a neck or back massager. It's a gift that will hit the spot!
Bathtub Caddy
While enjoying a relaxing bath, it's sometimes nice to read a book. Bathtub caddies offer a safe, dry space to place a book, instead of tossing it onto the bathroom floor. These caddies are typically large enough to hold more than just a book, leaving room for snacks and a beverage.
An eBook Reader
An eBook reader is the perfect gift for any reader. The slim design makes it easy to take multiple books on the go. Some are even waterproof for the perfect companion while relaxing in a bath or sitting by the water.
Gardening and Landscaping
Gardening and landscaping are challenging but rewarding tasks. Thanks to technology, these tasks can be made easier for the gardener with a green thumb or the homeowner with a knack for lawncare.
Indoor Smart Garden
For a garden to flourish, a gardener must meet each plant's specific sunlight and water needs. Smart indoor gardens make it easier than ever to have a personal garden at home. There are many difficulties  with a traditional garden that are avoidable by using a smart indoor garden. Weather can't be controlled, for example, and a smart garden can meet each plant's specific conditions on demand.
A smart garden can especially be a wonderful gift for people who live in environments that are too hot, too cold, too wet, or too dry for the plants they want to grow.
Garden Camera
A garden camera is the perfect assistant for any gardener! A garden camera monitors plants so there's no need to constantly check on them. These cameras will reduce the number of times a gardener needs to  check on a garden, making it a joyful task instead of a chore.  
Robotic Lawn Mower
You may have heard of robotic vacuums before, as they are quite popular, but how about a robotic lawn mower? These two products are essentially the same concept, except one vacuums the floors and the other mows the lawn.
Robotic lawn mowers are powered by a rechargeable battery, making them super quiet, a feature that both you and your neighbors can enjoy. In addition to mowing the lawn, these robots can be connected to a smart phone so a schedule can be created for mowing times, and locating the mower using GPS, Wi-Fi, or Bluetooth.
Summary
In summary, there is a tech gift for every type of person. See below for a roundup of all our tech gift suggestions.
Home
Air Purifier
Smart Frame
Robotic Vacuum Cleaner
Smart Speaker
Smart Plugs
Smart Lights
Video Doorbell
Projector
Kitchen
Fitness
Smart Watch
Wireless Headphones
Smart Scale
Smart Mat
Adjustable Kettlebell or Dumbbell
Smart Jump Rope
Foam Roller
Machine Bike, Treadmill, Stair Stepper, or Elliptical
Self-Care
Makeup Brush Cleaner
Mini Fridge
Light-up Mirror
Neck and Back Massagers
Bathtub Caddy
An eBook Reader
Gardening and Landscaping
Indoor Smart Garden
Garden Camera
Robotic Lawn Mower